Our 2022 OMESCA Leadership Conference was a huge success!

Your Ohio EMS Chiefs Association continues to work hard, zealously representing third service EMS agencies and Chief Officers throughout the Buckeye State.
We've been working on EMS funding issues, including getting much needed increases in Medicaid and Medicare reimbursements, the SIREN Act, the expansion of federal and state EMS grants, a continuation of Medicare extenders for rural and super rural services, and a general support of EMS operating levies across the state. We are working closely with the National Association of EMTs on important legislation that will positively impact EMS across the nation.
OEMSCA representatives are attending EMS On The Hill events in Washington DC and in Columbus to make lawmakers aware of the concerns and needs of third service EMS agencies. We are working with federal and state lawmakers to have EMS declared an essential service by law. A number of our members are actively serving on NAEMT committees as well as several subcommittees for the Ohio EMS Board.
OEMSCA member Jeff Fishel, Director of Delaware County EMS, is the third service EMS representative on the Ohio Emergency Medical Fire and Transportation Board. He was appointed by Governor Mike DeWine. Our agenda is always full and we are always looking for new member agencies, individual supporters, and corporate sponsors.
The 2023 OEMSCA Leadership Conference is already in the planning stages. 2023 will also mark our 10th official year as a professional association representing Ohio's third service EMS agencies and you can bet we'll raise the bar again for a great annual conference and celebrate that significant 10 year milestone. We hope you'll join us. More information coming soon!
Check out our photo gallery for some of the highlights …
---
.
---
---
Some of our Corporate Sponsors who make it all possible.  Thank you!!!
---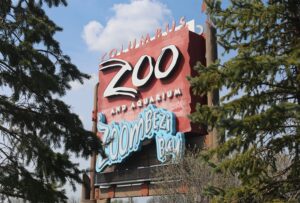 ---